Forgotten Silence - Bya Bamahe Neem 2004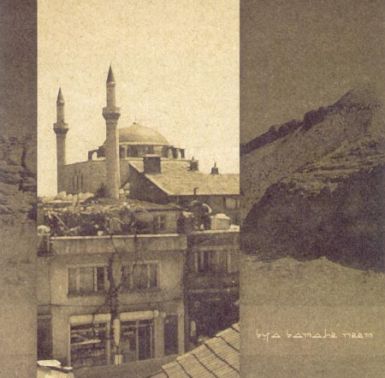 VBR ~192, 43.3MB
1. Gol 00:34
2. The Lake 04:58
3. The Morning Moon Over The Mosque 08:26
4. Onward 02:38
5. Chalo meray sungg... 17:20
------------------------------------- Total time 33:56
Line up:
Hanka Nogolova - Vocals
Guitar:
Prochin
Iggy - also Programming
Biggles - also Vocals
Drums:
Straton
Milon
Chrobis (Endless (Cze), Love History)
Keyboard:
Bana
Lauda
Siki - Cello
Well, Brothers. I think all you are openminded for something new. Need to say that this EP blows my mind for a whole day yesterday... The sound was pasitioned like a "Progressive death/doom/jazz/ethnic/ambient"
and it's really COOL, believe me...
read the album review here:
http://maelstrom.nu/ezine/review_iss27_2024.php
album download:
http://rapidshare.com/files/5935713/Archiv...BBNByVadikz.rar
Enjoy
Кто может - грабит, кто не может - ворует. (Д.И. Фонвизин)