может кто выложить релизы Satin Jackets на Mullet Records? не могу нигде найти
Decadence_Rap
На рутрекере в сбронике релизов mullet видел
vadz555
раньше помню был сборник релизов лейбла,но сейчас убрали( может поможешь найти?
Panorama Pacifico (album Minimix)
Цитата:
Undoubtedly the darlings of electro-pop, Satin Jackets finally unveil their debut artist album, 'Panorama Pacifico' featuring a string of cameos from vocalists familiar and exotic, jetting in from LA, Berlin, London, Belgium and Australia.

Scaling the heights of the Hype machine from their first release to the latest, and clocking up almost ten million plays on spotify, Satin Jacket's original brand of diva funk and smooth disco has whetted the tastebuds of the likes of Majestic Casual and i-D mag who said the duo's "super sexy, infectious house music is filled with the vibe of summertime." Their smash single, 'You Make Me Feel Good' has accumulated close to three million plays on soundcloud and youtube concurrently.

German music producer, Tim Bernhardt and lead performer Den Ishu are Satin Jackets. Their eponymous live show has relentlessly toured the US, Canada, Mexico and Europe, opening their fluid pop appeal and accessible four-to-the-floor groove up to the world at large. Their debut album, 'Panorama Pacifico' is set for release on 8th April on their home label, Eskimo Recordings. The Belgian imprint has been a purveyor of disco, house and everything in between for over fifteen years.
Это сообщение отредактировал JeMiL - 25.02.16 в 14:00
Artist: Satin Jackets
Label: Eskimo Belgium
Catalog: 541416 507583D
Released: 08.04.2016
Type: Album
Style: Electronic, Deep, NuDisco, House
Tracklist:
1. Feel Good (feat Scavenger Hunt) (2:46)
2. We Can Talk (feat Emma Brammer) (4:12)
3. Shine On You (feat Esser - original mix) (5:36)
4. Keep Moving On (feat IsaacO) (4:11)
5. So I Heard (feat I Will/I Swear) (6:32)
6. Cala Banana (6:00)
7. Say You (feat Kids At Midnight) (5:06)
8. Find Out (feat Marble Sounds) (4:59)
9. Coast To Coast (feat Nteibint) (6:11)
10. For Days (feat KLP - original mix) (5:45)
11. Girl, Forever (7:22)
12. You Make Me Feel Good (original mix) (7:07)
http://rusfolder.com/44914480
http://vk.com/newindiedance
upload please 5 Reasons feat. Patrick Baker - Nightdrive In Moscow (Satin Jackets Remix), not Satin Jackets Reproduction
Satin Jackets - Feel Good (feat. Scavenger Hunt) (2016)

Eskimo Recs. / 541416507843D / 320kbps / Joint Stereo / 43MB


1. Feel Good (Cavego Extended Remix)
2. Feel Good (In Limbo Remix)
3. Feel Good (Keljet Remix)
4. Feel Good (feat. Scavenger Hunt)



Цитата:
vadz555
раньше помню был сборник релизов лейбла,но сейчас убрали( может поможешь найти?

ага, был, мною собран

с 01-68 релизы в наличии
frogjab
у меня и больше было пока хард не накрылся...(
а можно попросить выложить релизы Satin Jackets с Mullet Records?
Satin Jackets - [2016] - Panorama Pacifico


classic.beatport.com
ul.to
Satin Jackets – Never Enough
Скрытый текст / Hidden text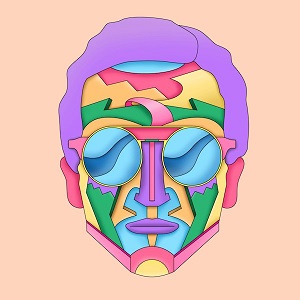 Artist : Satin Jackets
Title : Never Enough Chart
Genre : Nu Disco/Deep House
Date : 18-01-2017
Quality : 320 kbps
Source : WEB
Tracklist :
01. Flume feat. Tove Lo – Say It (SG Lewis) 4:57
02. Satin Jackets, Niya Wells – Never Enough 5:58
03. Darko Kustura – Messier Object 5:35
04. Jean Tonique, Bleu Platine – En voilier 3:25
05. Larse – City 4:34
06. Crazy P – Cruel Mistress (Ron Basejam Remix) 7:19
07. Eli Escobar – Visions (Purple Disco Machine Remix) 6:33
08. Art Of Tones – Devil The Difference 5:37
09. Blank & Jones – Lovelee Dae (Cassara Remix) 6:51
10. Da Chick – Chick-A-Boom (Pete Herbert Remix) 6:35
Satin Jackets - Never Enough Chart.zip